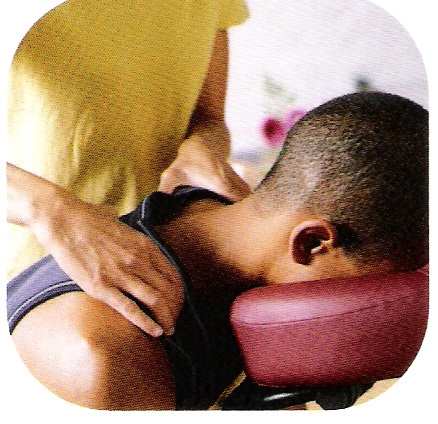 Chair Massage
Special Events ~ Fund-Raising ~ Workplace Stress Relief
What is Chair Massage? Chair massage is a brief stress-reducing massage performed on someone seated in a comfortable supportive and portable chair. The massage chair is supplied by Pam Lamkin, Certified Massage Therapist, and can be set up and dismantled within a few minutes in almost any location.
Chair Massage: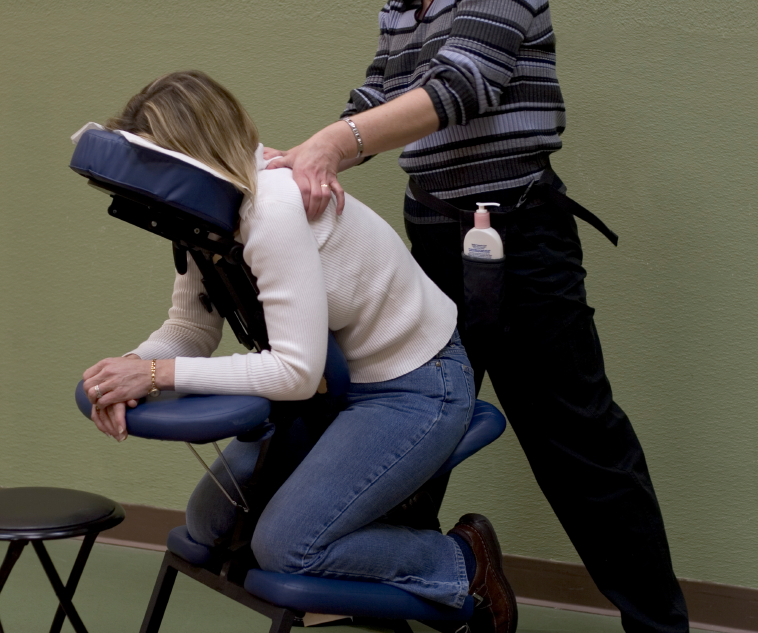 Lasts from 10-30 minutes (usually 15 minutes)

Uses no oil and is applied directly through clothing.

Addresses tension, primarily in the upper body (back, neck, shoulders, scalp, arms and hands), but creates a sense of well-being throughout the whole body.

Leaves the person being massaged feeling relaxed, refreshed and exhilarated.

Is a cost-effective massage given by Pam Lamkin, CMT, who has been professionally trained in effective, safe seated massage techniques.
Special Events are more special with Chair Massage:
Fund-Raising Events benefit from additional donations:
Golf tournaments

Dinners

Sporting Events
Workplace Stress-relief: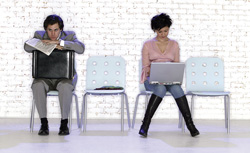 Why a little bit of appreciation in the workplace goes a long way in creating employee retention: According to the U.S. Bureau of Labor Statistics, a full 40 percent of employees quit their jobs not because of salary or workload, but because they feel a lack of appreciation. Chair massage in the workplace offers these advantages to the employees: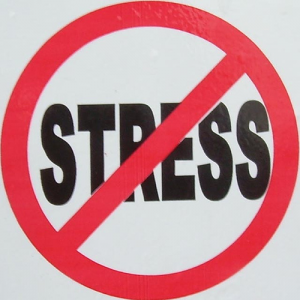 Reduces muscle tension, a major contributor to chronic pain, repetitive strain injuries and low-back pain.

Boosts alertness

Reduces stress

Increases circulation

Calms the nervous system

Provides a change of pace so the body and mind can relax and rejuvenate.
Advantages to the Employer:

Chair massage is one of the most

affordable wellness programs

available. There is

no up front investment

in equipment or faciliites.
Chair massage is flexible enough to schedule into the workday

without interrupting work flow.

Chair massage

lowers health care costs.

Experts say up to half of all illnesses are induced by stress, which is reduced by massage.
Costs:


Visa, MasterCard, Discover & American Express Gladly accepted
Typically $1 a minute ($10 minimum), but this may be negotiable, depending on the total number of massages, distance, and specific circumstances of the event. Typically, all fees for chair massages at fund-raising events become donations for the fund-raising event. Call Pam today at 209-570-6906 to discuss dates, fees, and how to make your even Awesome.